EVENT POSTPONED- Turning Passion Into A Profession©2 – 03-30-2020

by Emily Educator ⋅ January 30, 2020
EVENT POSTPONED – "With the coronavirus AKA Covid-19 concerns very high, the safety of all attending our event is our first concern," says Jessica Bowden we have postponed the Turning Passion Into A Profession event. We will issue a new date for Fall 2020 and all schools previously book will receive information first. Wash your hands and stay safe.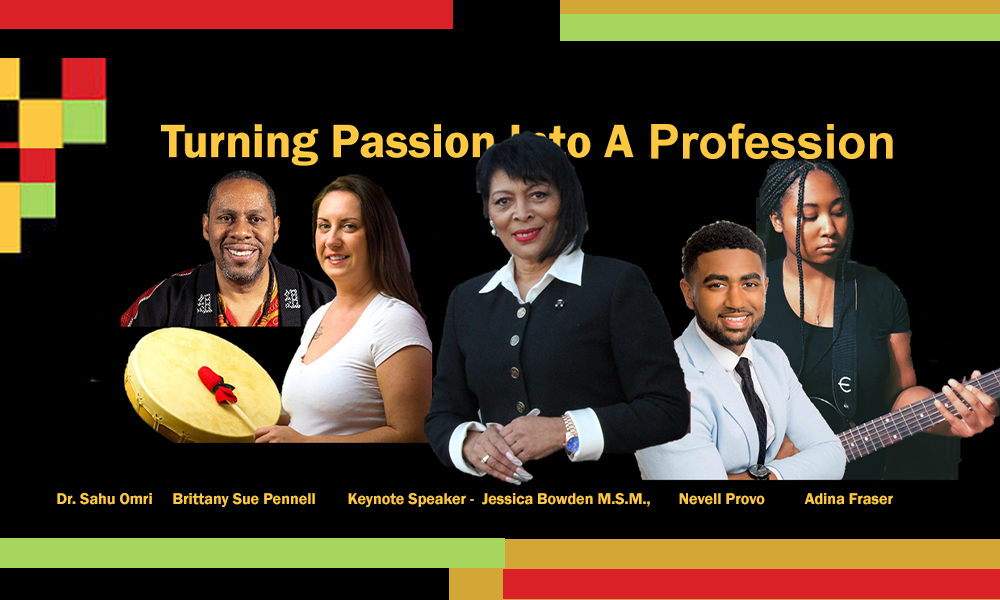 EVENT POSTPONED – "With the Covid-19 concerns very high,  the safety of all attending our event is our first concern," says Jessica Bowden. Stay tuned for the new date. Video – WASH YOUR HANDS GUIDE
Turning Passion Into A Profession©2 taking place at the Paul O'Regan Hall Halifax Central Library on 03-30-20. The innovative and powerful Youth African Heritage Month event. Designed to truly empower, enhance, engage and inspire the attending  300 grade 9-12 students of African and Indigenous heritage. EVENT IS FULL!   For upcoming events, add your name to the VIP events List 
Stay tuned for CTV Morning Live as host Ana Almeida interviews Jessica Bowden, Adina Fraser, and Daniel Blinn.
"We are honored to have, for our powerhouse keynote speaker and coordinator leading our 2020 event Jessica Bowden, M.S.M.
Jessica is the most sought-after, hands-on business mogul and award-winning entrepreneur and international speaker, empowering today's youth and youth at heart (adults).
Plus, creator of  Teens Now Talk Magazine, founder of =ITY Inspiring Today's Youth Society and the brain-child behind the popular annual Passport 2 Youth Success XPO."  says Nicole Rosenow-Redhead, Central Library.  Event listing 
With 5 "First Black Women" achievements in front of her name, she knows the meaning of, If U Can't C It, Create It!
We all heard the career mantra, see it and achieve it.  BUT, what if you do not see it, or know of anyone who looks like YOU doing it, says Bowden. Well, you don't click your heel three times and say there's no place like home. What you do is
change the narrative!
Jessica Bowden M.S.M. delivers engaging sessions that inspire youth to turn their hobbies into professions. Next, connect youth with young professionals who will empower and showcase tools required on their road to success.
The end result – Stimulating the entrepreneurial and career needs and wants of the 300 attending students, to become agents of positive change both in themselves and in their communities. – Jessica Bowden M.S.M.

Meet our power-pack Turning Passion Into A Profession©2 Dream-Team guest :
Dr. Sahu Omri, CEO of  Self Healing Today is sharing one of his most powerful programs Tribal Qi Gong. Prepare to strengthen your body, increase energy, calm the mind and awaken eternal happiness, through drumming.
Brittany Sue Prenell, plays the hand drum, sings and is a women's traditional dancer, plus she is a Fine Arts Specialist w/ an Indigenous Focus Halifax Regional Center for Education.
Jessica Bowden, M.S.M.– CEO Teens Now Talk Magazine Publishing Inc. Ex. Director and Founder – =ITY – Inspiring Today's Youth Society, International Inspirational Speaker, Program Strategist, Engagement Consultant, Facilitator, and seven-time award-winning Entrepreneur.
With 5-first black women" achievements in front of her name, she knows the meaning of, If U Can't C It, Create It!
Recipient of the prestigious Meritorious Service Medal presented by the Governor-General of Canada, the Honourable David Johnston. The Hope Success and Empowerment Award presented by the former Governor General Michaëlle Jean. Women of Excellence Award, Volunteer of the Year Award, Justice Minister's Crime Prevention in Business Leadership Award, W.P.Oliver Wall of Honour…
Nevell Provo, CEO of Smooth Meal Prep is a growing team of Chefs, Fitness Enthusiasts, and Content Creators brought together by family ties and entrepreneurial values!  A powerful business that is committed to growing and bringing healthy meals and a healthy lifestyle for many Canadians.
Nevell Provo is a Nationally Recognized Athlete, with experience at the NCCA Division 1 Level. He was also a member of Team Canada's Junior Men's National Team where he was educated and learned the importance of nutrition.
Adina Frazer, Citadel High Student, Activist and up and coming Music Therapist. Helping others with their problems through music is Adina's dream.  With a blended heritage of North Preston, Halifax, and Upper Hammonds Plains, Adina has been singing since the age of six. Trained in violin, piano Electric Bass and standing bass and sings a wide variety of music with her family group The Fraser Family.
Participated and performers within the ANSMA Youth Choir, Young Gifted, and Black concert, Preston Primos Band, at her school Citadel High to name ONLY a few.
 Turning Passion into a Profession is more then a event, it's a much needed platform to engage with African Nova Scotian entrepreneurs to, see, hear and identify with their journey towards success. Honourable Tony Ince. Minister of African Nova Scotian Affairs.
An outstanding event, Turning Passion 1, you can see how Jessica awakens the giant inside the youth and shows them dreams can and will come true. Åsa Kachan Chief Librarian and CEO  Halifax Central Library
Turning Passion Into A Profession(C) – Co-coordinated and Hosted by Teens Now Talk and =ITY Inspiring Today's Youth Society.  TD presents African Heritage Month at Halifax Public Libraries  In partnership with Teens Now Talk magazine
      =ITY   

IF event space is full, there are more events being planned. Make sure your name is on the VIP event List   
Sign up for our newsletter and be the first to receive coupons, giveaways, contest up-to-date info, VIP Passes and discounts on all sessions and events.
You know the drill, lets see if you were reading and send us the spelling errors for a chance to have your name entered to win a $50.00 gift card. Submit your words