Iqaluit, Nunavut
by Christian and Nahshon Thomas ⋅ July 29, 2017
We want to show you the world through the eyes of our youth visiting and now living in Nova Scotia, Atlantic Canada.
Name(s): Christian and Nahshon Thomas
Country: Iqaluit, Nunavut
Languages: English, French and Inuktitut. We were born in Halifax and lived in Nunavut for the past seven years.
Time Zone: One hour behind from Halifax
What school do you attend?
"I attend Inuksuk High School" says Christian, "my school teaches Inuit language and culture and I attend École des Trois-Soleils (Three Suns School)" says Nahshon, "it is the only French school in Iqaluit."
What differences did you experience leaving Halifax and now living in Iqaluit.
The scenery and flat landscape is totally different, almost a shock to your mind. As far as you can see there is snow and icebergs, there is No tree and No grass, No fast food places and one movie theatre. The people are nice and you adjust real quick says Christian. For me it took a while to get use to the months of darkness then months of sunlight, says Nahshon, it felt different going to sleep when the sun is out but we used dark blinds and then your body adjusts.
seeing and then realizing how big a whale really is, is a big eye opener
Do you play any sports?
My dad started a basketball program here, being it's the only one in our community, we play lots of ball.
Is the fashion different?
So different, we dress for warmth, let's just say, I was so happy to receive my seal skin coat.
What are some of your favorite foods?

Our favorites are Muctuk – frozen whale skin and blubber served with soya sauce, raw Caribou and Ice Berry water is the best.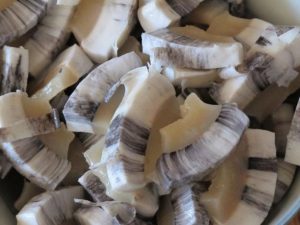 What have been some of your highlight living in Iqaluit, Nunavut?
Seeing things you see in a book or on TV, become real everyday life experiences. For example, seeing and then realizing how big a whale really is, is a big eye opener, seeing a glacier and drinking the water, dog sleds and being surrounded by snow says Christian.
"All that he said" says Nahson "and adapting to the culture, speaking the language and meeting new friends."
What messages do you have for other youth?
Always be open  to travel and adjust, you will learn more then you know.